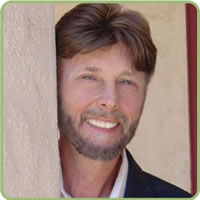 Howard Martin Executive Vice President, Strategic Development, HeartMath LLC Author, Business Executive, Speaker, Trainer and Musician
Howard Martin is one of the original leaders who helped Doc Childre found HeartMath.
In 1999 he co-authored with Doc Childre The HeartMath Solution published by HarperSanFrancisco and he has been with HeartMath's world-wide training and consulting team since its inception in 1991. In 2000 he authored The HeartMath Method, an audio-learning program published by Nightingale Conant. He is also the producer of two award-winning musical recordings including Doc Childre's Heart Zones which spent 50 consecutive weeks on Billboard Magazine's music charts.
During his career with HeartMath, he has been instrumental in business development and in delivering HeartMath's practical, yet dynamic, programs to thousands of participants world-wide. Because of his universal appeal, he has conducted training programs and keynote presentations in Fortune 100 companies, government agencies, all four branches of the U.S. military, school systems, ecumenical organizations and through publicly promoted events in over 50 cities on four continents.
Prior to his employment with HeartMath, Howard had a successful career as a musician followed by a business and financial consulting career as an Account Executive with E.F. Hutton and as Vice President of Capital Funding.
He is a member of Transformational Leadership Counsel, an exclusive organization founded by author Jack Canfield that is made up of leaders in the fields of personal, organizational and social transformation. In addition he is also a member of the prestigious Evolutionary Leaders organization founded by Depak Chopra.
In 2008 he played a key role in launching the Global Coherence Initiative and serves as a Steering Committee member for this science-based project created to unite people in heart-focused care and intention to shift global consciousness.
Howard is a key HeartMath spokesperson, conducting approximately 75 media interviews and webinars annually. He speaks internationally on developing new heart intelligence needed to navigate life during changing times.
Click here see to read more and see videos of Howard Martin.
Media interviews include:
ABC Good Morning America, ABC World New Tonight, Discovery Channel, CNN, New York Newsday, Boston Globe, San Francisco Chronicle, US News and World Report
Recent speaking engagements include:
Conference Works Activating the Heart's Intelligence (with Gregg Braden), Los Angeles, Pittsburg, San Francisco, Portland, Cincinnati
Transformational Leadership Council (with Jack Canfield and Marianne Williamson, Lynne McTaggart)—Cabo Mexico, Vail Colorado
Activating the Global Heart (with Gregg Braden and Marci Shimoff)—Santa Cruz California
Meet the Masters event for CEOs and Senior Executives from the Dutch financial industries—Amsterdam
Anthony Robbins—Platinum Partners Event, Beijing
Activating Your Heart's Intelligence—Kuwait City, Kuwait
"Howard Martin is one of those men in the world who has been given the gift of communication. That is to say, he has the ability to be crystal clear. If you ever have a chance to hear Howard Martin speak, by all means, do so. He's funny, he's warm, he's clear, and you will walk away with more insight and information than you've had in a very long time."
"Howard Martin is a dynamic, compelling speaker with a vital message about the role of the heart in transforming our lives and the world. His authenticity, care and extraordinary ability to inform and inspire leaves you feeling like you've just experienced something very special that you will remember forever."