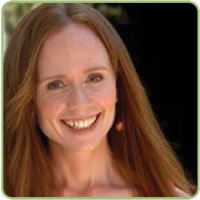 Sheva Carr is the founding CEO of Heart Ambassadors, a capacity building organizations for world servers and an official training company for the Federation of International Civil Servants (FICSA). Through Heart Ambassadors (www.heartambassadors.com) and in her role as Co-Vice President and UN Delegate Leader for United Nations Peace Messenger Organization Pathways To Peace, Sheva is currently in a year long collaboration with 3x Nobel Peace Prize Nominee Scilla Elworthy. Together they are delivering Scilla's acclaimed book The Business Plan for Peace to an online audience of peacebuilders and lay people all over the world to encourage the creation of a global culture of peace. Sheva is a Doctor of Oriental Medicine, Board Certified Polarity Therapist and Registered Polarity Educator, and expert HeartMath trainer and coach. The founding CEO of Fyera! Inc, and the founding Executive Director of the Fyera Foundation and Sunflower SunPower Kids, she authored "Being the Source of Love" and "Where the Sky Meets the Earth," and is featured as a "love luminary" in Marci Schimoff's New York Times bestselling book "Love for No Reason." She cofounded the annual Women Illuminated Film Festival parallel to the UN NGO Commission on the Status of Women, and is also the founding visionary behind www.operationbigsister.com designed to contribute to efforts to end sex trafficking. She mentors teens from Israel and Palestine in peace dialogues with creativityforpeace.org under the motto "An enemy is a friend whose story you have yet to hear," and has participated in a project with the Harvard Project on Negotiation for the Middle East. She has created her own trauma relief interventions, and been published in respected medical journals including "Perspectives in Biology and Medicine," and other periodicals such as "The UN Special." She has trained and mentored medical staff from C-level executives to bedside nurses at distinguished medical centers across the US, including Mayo Clinic, Harvard, Stanford, Dartmouth, Cedars Sinai, Kaiser Permanente, and more. She also founded the first HeartMath hospital patient education program with Cleveland Clinic's Heart-Brain Institute at North Hawaii Community Hospital. She has worked as a coach and consultant to the World Health Organization, members of the US Military and Homeland Security, the United Nations, leading cardiologists, heart-brain researchers, and physicists. She is the architect and director of HeartMath's HeartMastery Program, and a collaborator on the HeartMath Institute's Health Care and other initiatives. She speaks to people all over the world on how to access heart intelligence and peace of mind, in order to receive the benefits of the heart's impact on their relationships, health, performance, creativity, contribution, legacy, social change, and the building of a global culture of peace.
In her teens, Sheva's commitment to service brought her from her rural hometown in Nova Scotia and a career as an actress, to world travels, medical training and work with street children in a Nicaraguan war zone. Upon her return to North America, she was riddled with physical and emotional symptoms that eluded medical diagnosis. She tried everything and anything under the sun to find wellness, entering premed and alternative medical school on her search. Then, on a spring break from school, she volunteered at the Institute of HeartMath. As luck would have it, she was given the job of transcribing their research. As she listened and typed, she was surprised with self-recognition. All of her symptoms were explained succinctly and concretely by HeartMath's research.
It turned out that Sheva was experiencing an advanced stage of chronic post traumatic stress from living in the war zone as a teenager. Eight years after leaving the war zones of Nicaragua, and within two weeks of learning and practicing the HeartMath tools that Sheva now teaches, her symptoms disappeared. She observed equally efficient and empowering results in her patients when they applied the HeartMath tools. This inspired her to reach as many people as possible with the practical yet powerful potential of applied heart intelligence, and out of that passion and compassion was born HeartMastery.
On the path paved of love that the HeartMath tools empowered, Sheva to send the Nicaraguan street children she had been so devastated to leave behind, 12 years later she received a remarkable surprise. These same children, now fully grown adults, came to find their "red-haired mother" via the Internet. Reunited again through many tears of joy, together they formed the Fyera Foundation and the Sunflower SunPower Kids program (www.fyera.org ). Their reunion also led to the creation of "Care Counts!" a one-hour HeartMath training DVD for school children ages 8-12 in collaboration with the Gratts Elementary School and the Los Angeles Unified School District.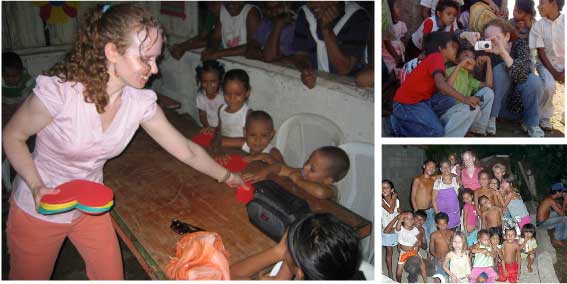 Click here to watch a film of their story.
Sheva did her undergraduate work in fine arts, cross cultural international studies, Spanish, and premed at Carnegie Mellon Universty, Yale, Friends World College, and Dalhousie University. She received experiential credits for her work in Costa Rica, Nicaragua, Holland, England, and Canada. Her master's degree in Traditional Chinese Medicine is from Yo San University.
Sheva has trained and coached numerous hospital staff across the US, and founded the first HeartMath hospital patient education program at Earl Bakken's Heart-Brain Institute in North Hawaii. She co-authored HeartMath's Stopping Emotional Eating Program with Doc Childre and Deborah Rozman and was the coach and manager of the participants involved in the study done on that program. Previously on the Faculty of Alternative Medicine at University of Minnesota, and a professor of Oriental Medicine at Emperor's College, she has worked as a coach and consultant to leading cardiologists, heart-brain researchers, and physicists, and has been published in such prestigious journals as Perspectives in Biology and Medicine. She has trained government agencies and soldiers preparing for deployment to Iraq and Afghanistan. Where healing and performing arts meet, she has also come full circle, as a consultant to cutting edge creators of culture in the film, television, and music industries. Here, where she began her career, she is able to blend her knowledge of fine arts and physiology to facilitate coherent teamwork and align emotional fuel with visionary intent through the power of the heart. She is delighted to be a graduate and continual student of Joan Scheckel's film directing lab (www.joanscheckel.com).
Sheva now has over 30 years of experience in fine arts and over 20 years of experience in acupuncture, herbal medicine, polarity therapy, birthing assistance, coaching, and stress management research and training. But who she is at heart is always a beginner, learning and always willing to witness impossible good made real through the power of her student's hearts. She lives in Boulder Creek, CA with her orange tabby Gingee and her beloved of 14 years Robert Browning, who is a director of development for HeartMath's hospital programs.
"In a few short sessions, Sheva's training has allowed me to find peace, and even sometimes a smile, in the midst of a crazy day of struggles and stress. I've been able to look forward and see looming decisions with more clarity, and even more happiness. What wonderful coaching!"
"The trouble with being in the public eye as a person known for inspiring and empowering others is, where do you go when you need inspiration and advice? Sheva taught me how to access the wisdom of my own heart for that. When you've graduated from personal growth training and want to find the real power in yourself, go to Sheva. She was there through the most difficult relationship challenge of my life, guiding me to a place of self respect where I am now receiving the love I truly deserve. She is without a doubt a leader to leaders, a coach to coaches, and an inspiration to all! I am so grateful to have met you Sheva, and to continue to work with you and to watch your magic unfold in the world!"